After payment

After payment,

you receive an email

with all the necessary information.


First

, your order number. The most important 10 numbers in your life for the next few hours;

Secondly

, the items you ordered and the purchase amount;

Third

, the names of the sellers who will add you as friends (for Steam, Epic Games, Playstation and XBox). ALL ORDERS ARE DELIVERED BY PEOPLE, WE DO NOT HAVE ANY BOTS;

Fourth

, the order transfer time.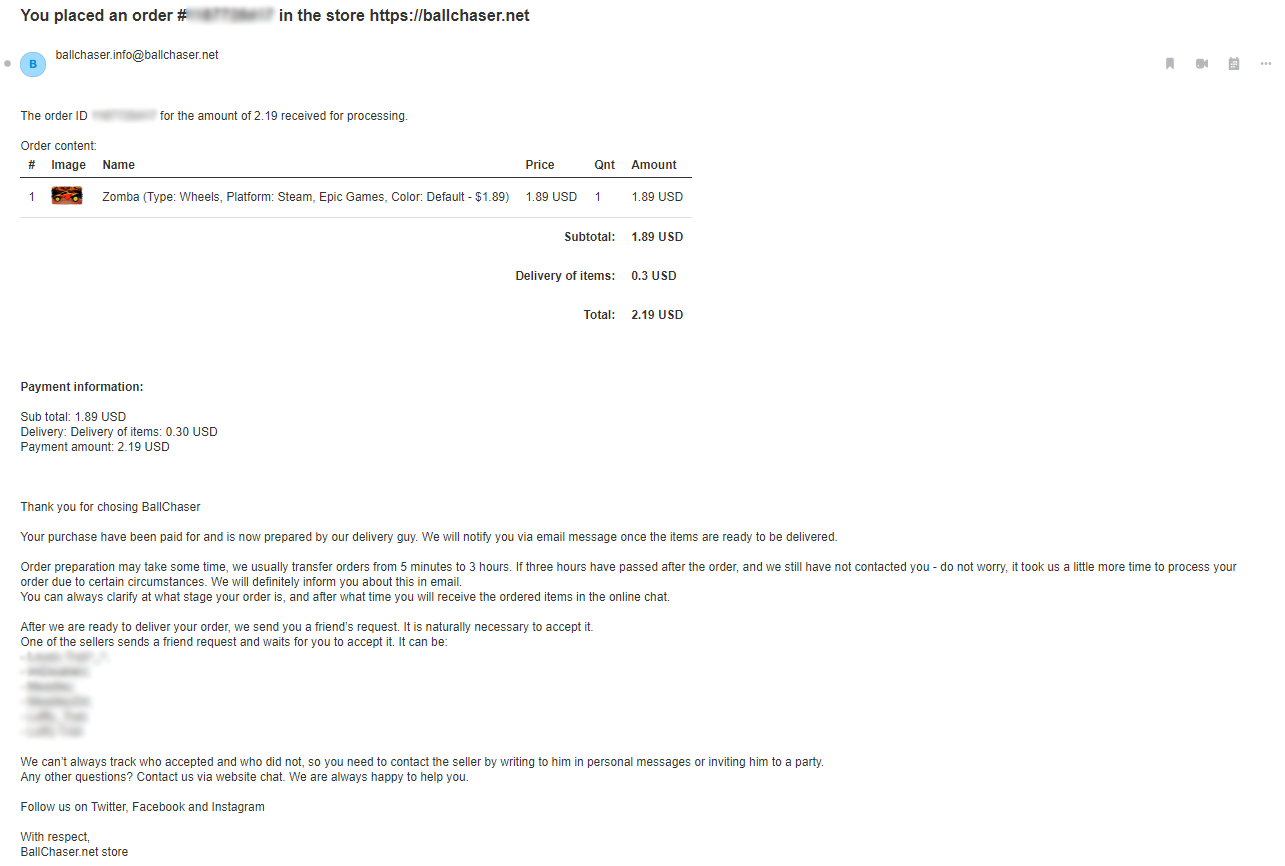 Your order is sent to us in a SHARED database. From there, it will never disappear and will never be lost. All the information you entered is securely stored. If something is entered incorrectly, we will not be able to deliver your order.

There are several typical cases of errors when submitting an order:
You did not enter a link to your profile, but a link to steam-trade The Rocket League inventory is not related to Steam in any way, all orders are transferred in the in-game trade;
The Epic Games account ID is entered;
The Steam link is specified incorrectly. Simply made a mistake or changed the link after registration;
The Epic ID/PSN/GamerTag is entered incorrectly;
The number of friends is full;
The privacy settings in Epic Games do not allow you to add you as a friend to other users;
None of the fields are filled in (steam/epic games; Playstation/XBox).


After we are ready to deliver your order,

we send you a friends request

. It is naturally necessary to accept it.
One of the sellers sends a request and waits for you to accept it. We can not always track who accepted and who did not, so

you need to contact the seller

by writing to him in private messages or inviting him to a party.


NO NEED TO SPAM!!! YOU ARE NOT ALONE,
please respect other customers and the seller.
You wrote — you were seen. Then you just need to wait for the invitation to the game.
You see the coveted notification and coming into the party!


In the party, the seller is already waiting for you:





DON'T SEND HIM A TRADE OFFER. Please wait.

You will receive this notification: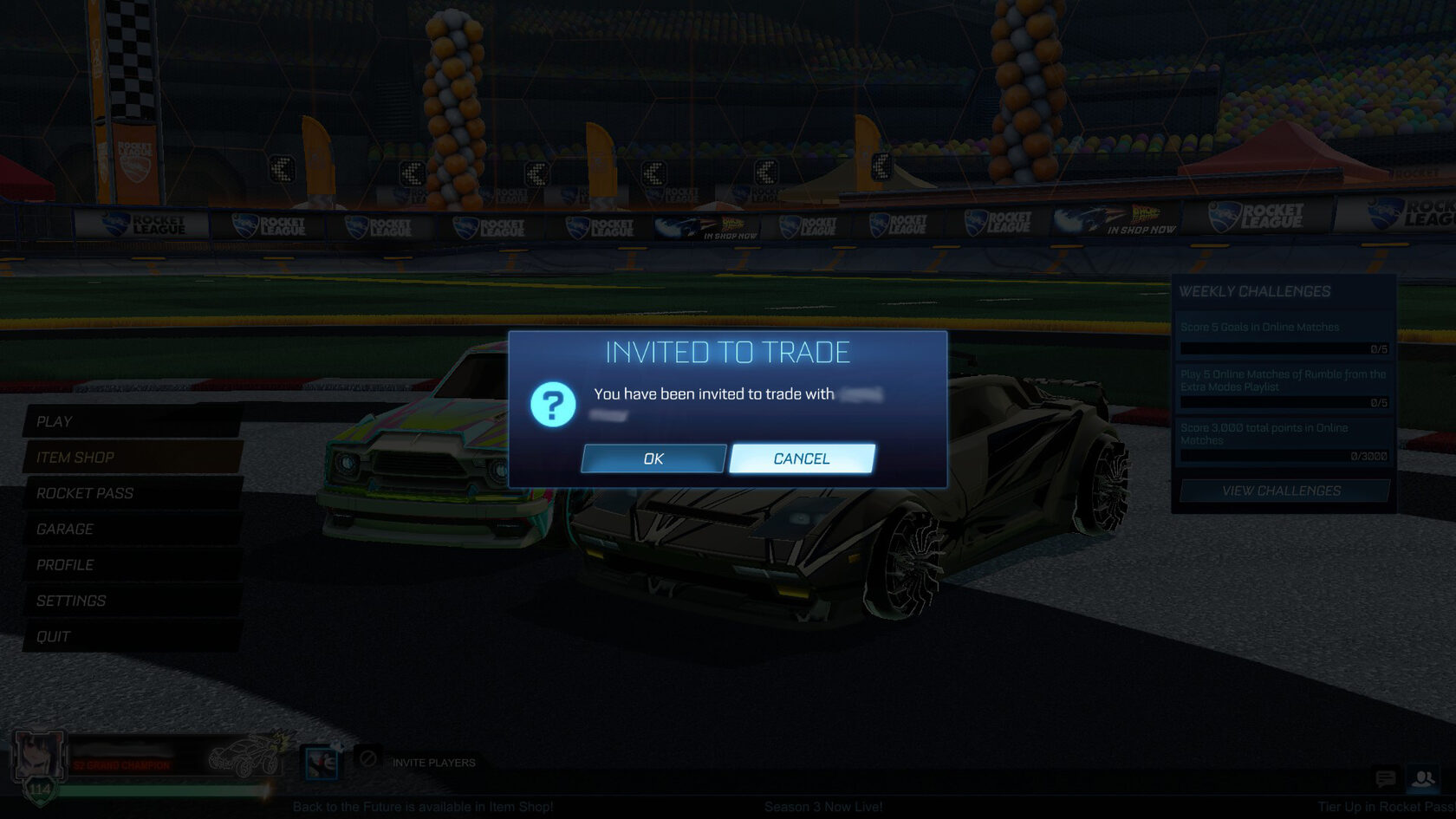 If not, then you have not unlocked the exchange,

read this article

and contact us in the chat on the site (lower right corner).



Next, the seller puts things from your order in the trade (it is advisable for you to also put some unnecessary item, so that the trade on your side is not empty):





If you have purchased credits, then you must put any unnecessary thing in the trade,

because otherwise an error will appear:



After you have checked the items that you ordered and if necessary put your item in the trade, accept it: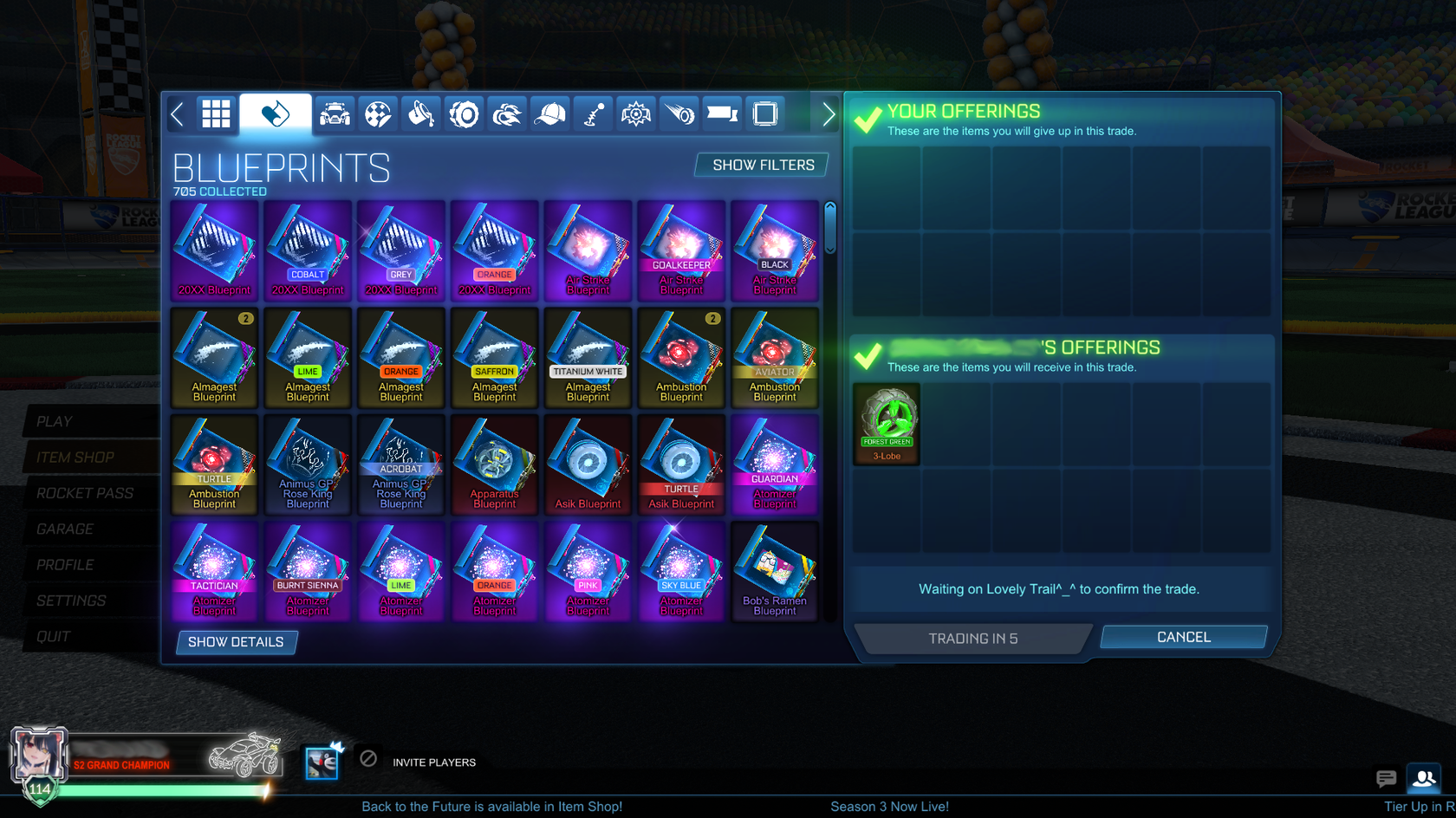 CONGRATULATIONS, YOU ALREADY HAVE YOUR THINGS.
THE ORDER HAS BEEN DELIVERED.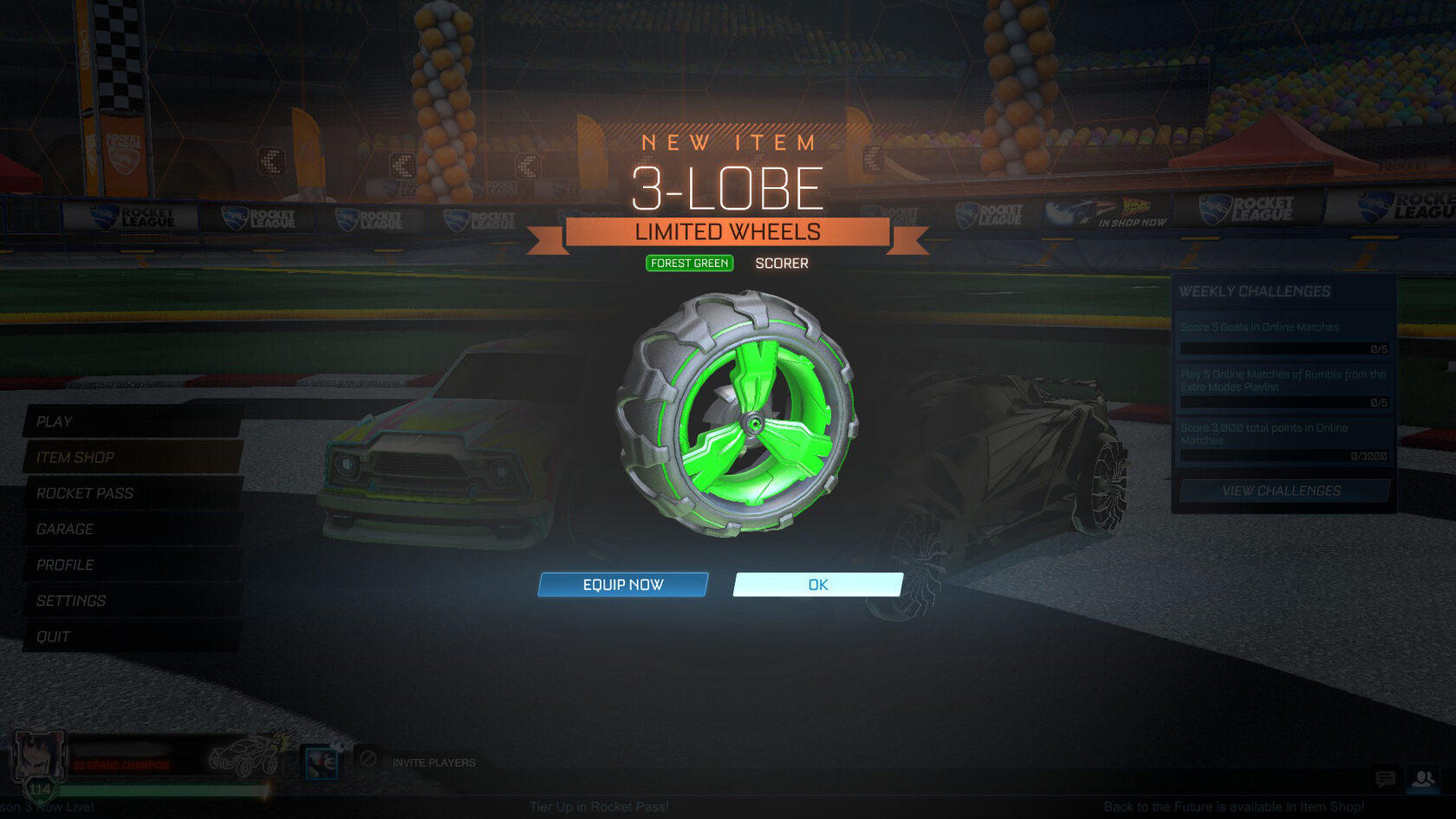 Dear customers, do not make suggestion! If you have any questions, don't be afraid to ask. If you have any doubts, PLEASE CONTACT us, we will respond and help you.
With respect,
BallChaser store administration